HYDRAQUIP CELEBRATES ITS 25th ANNIVERSARY
Friday 15th August 2014
Today meet Geoff Kelley 
Commercial Director HYDRAQUIP Braided Hose Division.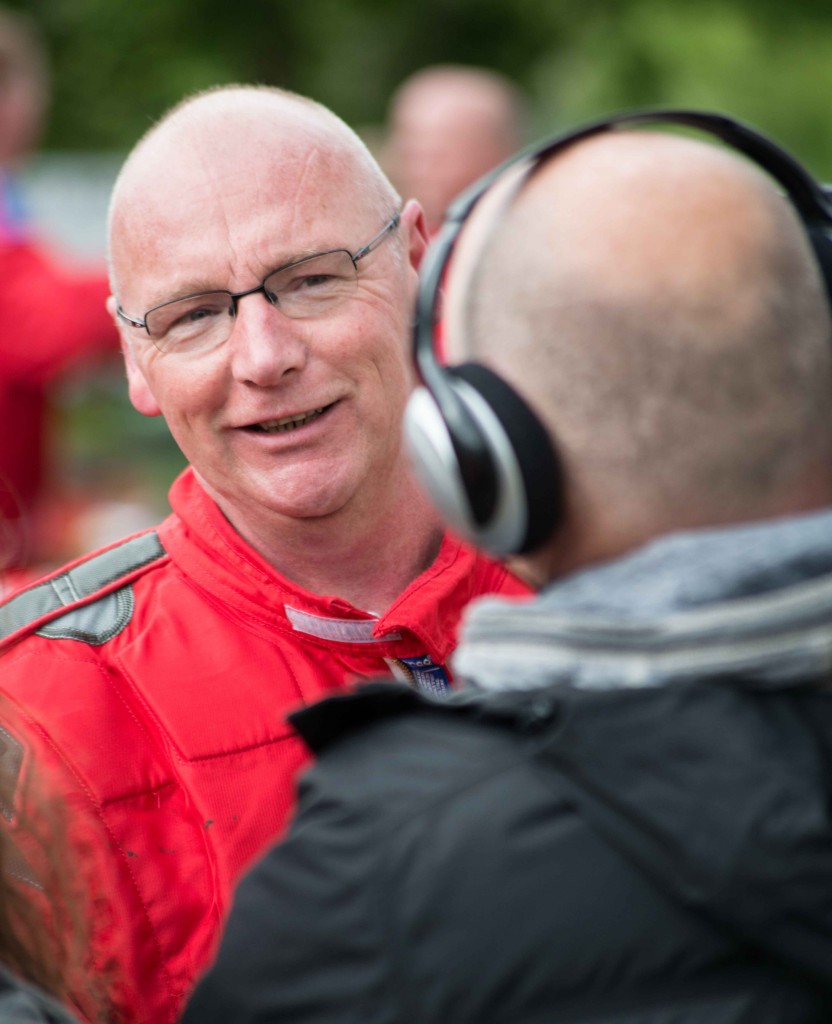 Growing up in rural North Wales I left  school in 1979 and "dabbled" with further education with my career path being something of an enigma with no clear idea on where I wanted to go, what I wanted to do nor where I wanted to do it. My early years were spent on a number of Youth Training Scheme (YTS ) employments ( which earned me a whopping £19.50/week initially), where  I  tried my hand in an insurance brokers dealing with claims, a jewellers – where I first realised how little jewellery really  costs and also in a local tax office sorting out post budget chaos or maybe in hindsight adding to the post budget chaos. As these started to dry up and my career path was still around a blind corner, I came across something I had no idea what it was – hydraulics. I applied and surprisingly got the job as an external Salesman with Blackwell Hydraulics in North Wales. That was early in 1984 where I stayed until 1994. Bucking the trend of the time of moving up North I decided to move South and started at Gatwick Hose Services (as it was) in May 1994 and the rest is as they say – "A blur".
My role within the company has developed over the years from a simple sales role to my current position as Commercial Director for the Braided Hose Division of Hydraquip at Rochester in Kent. Still primarily a sale based role I have picked up various bits of knowledge on products and more importantly from the industries I have supplied into which helps greatly with the customers I look after across the UK and Overseas in a diverse range of industries. Originally working at the Crawley branch concentrating on the fluid power customers I transferred across to the Braided Hose division to concentrate on promoting that side of the business in the plumbing and heating markets to both resellers and manufactures where a braided hose is used.
Like many in the fluid power industry I have problems differentiating my work life from my social life which has caught me out on a number of occasions. Once after a ride at Alton Towers my wife caught me hanging over a fence, thinking I was being sick she had her mocking face discreetly hidden behind one of sympathy. These both disappeared when she realised I was looking at a hydraulic hose on the ride! It was an 1 ¼" multispiral as a matter of fact. Another time whilst in London celebrating the father in laws birthday and a ride on the London eye, we walked across one of the bridges, you know one of the globally known famous London bridges whose name escapes me, when as I neared the end of it something caught my eye. When my wife caught up and asked where the hell I had rushed off to I explained that the pipes connecting the pontoon water supply where ones I had sold. I was again mocked but this time there were another eight family members with her to assist in the humiliation. Maybe I should have stopped talking at that point but I decided to add the part number and who I sold the hoses to. Big mistake and often reminded of that day at a family get together.
Out of work when I can escape from my fascination of all thing hoses and pipes I enjoy motorsport and have been organising Hydraquip's charity kart events since 2001 with the current annual event called Karting for Heroes raising money for the Help for Heroes charity since 2010. My motorsport skills are limited on the whole as a spectator with driver skills and lack of trim physique giving me reasonable excuse why I am not that competitive. My other interests include my garden which, much to my bank managers delight, changes layout on a regular basis in search of that perfect design. This is my major project for 2015 or possibly winter 2014 if the tv is seasonally naff and is aptly entitled – "50 Shades of Green – The search for a totally liberating and addictive garden". My unofficial project for 2015 is to revamp my kitchen along with lots of cookery gadgets. Yes 'my kitchen' and not my wife's. I blame Heston Bloomingheck for this after watching his programmes and trying out some of his recipes at home, even if they were slightly below his standards, probably a tad more than slightly in reality. I say unofficial because my wife has no in depth knowledge of this project (yet) and has already banned me from certain cook shops due to a small misdemeanour a few years back when I went out for a pair of shoes and came back having bought a range cooker.
Meet The Team